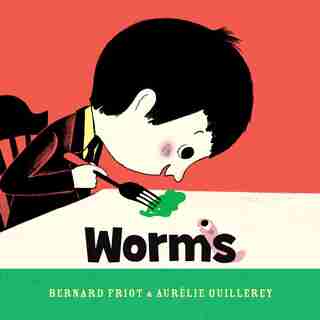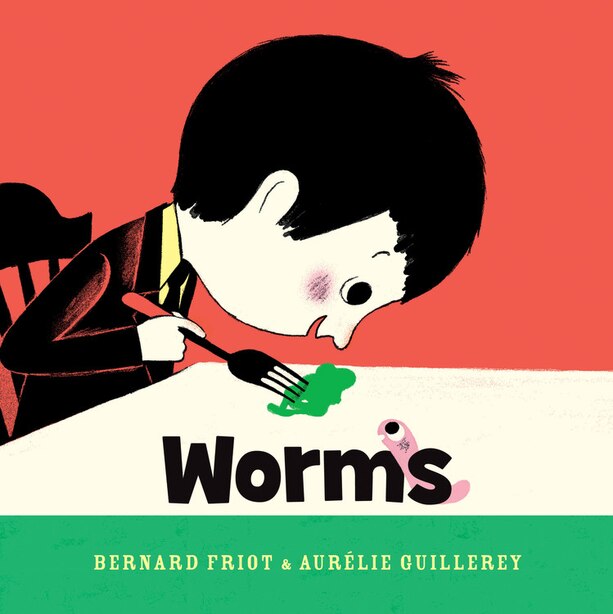 Buy In Store
To check store inventory,
Prices and offers may vary in store
A small boy is SO bored at a dinner with the executives from his father''s company, he thinks he might just die of boredom! So he''s happy to help when his father asks him to bring in the salads from the kitchen. However, when the boy looks at the beautifully prepared shrimp salads laid out to be served to the guests, he gets a strange idea. ?I''m not sure why, but looking at the salads, I suddenly thought of worms,? he explains. ?The worms I use for fishing bait that I keep in the fridge, way at the back, behind the yogurt.? And just like that, the boy has found a way to turn the boring dinner party into anything but!

Author Bernard Friot has written a hilarious picture book tale of a small boy''s mischief, with a sly take on what it wreaks in the world of the grown-ups. Illustrations by Aurélie Guillerey add to the delight, with humorous touches and marvelous details, including the shocked expressions of both the guests and the worms as they eye each other. This book would make a popular read-aloud that is sure to evoke lots of ?ew!? responses from small children, along with peals of laughter. The book also offers terrific insights into social behavior, in how the adults each respond when they realize what they''ve been served. This could spark a fun and funny classroom discussion about what children might do if they were in a similar uncomfortable situation.
Product dimensions:
24 pages, 8.25 X 8.5 X 0.5 in
Shipping dimensions:
24 pages, 8.25 X 8.5 X 0.5 in
Published:
September 1, 2015
Look for similar items by category: