Writing Down Your Soul: How To Activate And Listen To The Extraordinary Voice Within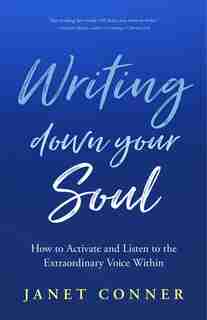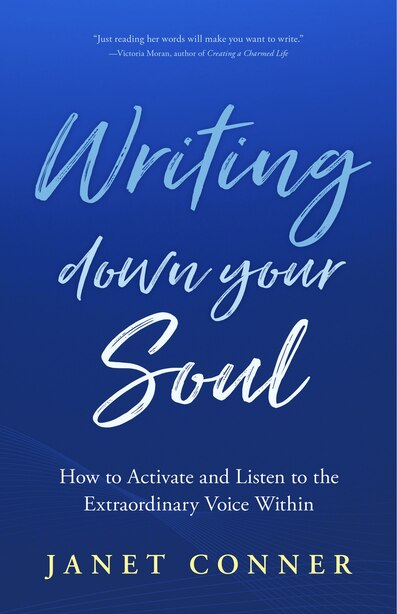 Find In Store
Prices and offers may vary in store
Write to Explore Your Deep Soul
". . .if you think this book is not for you because you are a writer and don't need another writing book, think again!" - Sherry Richert Belul, author of Say it Now

#1 Best Seller in New Age & Spirituality, Graphology

"I am a writer. Today I write." These are the opening lines in the Writing Blessing that author Janet Conner has spoken daily since 2007.

Transform journal-writing from self-reflection into divine dialogue. Janet Conner is a writer, poet, and spiritual field guide, but first and always a deep soul explorer. Since she discovered how to activate a divine Voice by slipping into the theta brain wave state (the border between the conscious and the subconscious) while writing, Janet has dedicated herself to exploring and sharing what it means to live at the vibrant intersection of the visible and the invisible.

Your healing inner voice. After hitting rock bottom while escaping domestic abuse, Janet's inner voice told her to start writing. As she wrote, she gained clarity and strength, and felt an incredible connection to the divine. Miracles began to happen. Today, research scientists are providing peeks into consciousness and how it works. Their findings give intriguing clues about what is happening in and through our bodies, minds, and spirits as we roll pen across paper. Writing Down Your Soul explores this research and instructs how to access the power and beauty of our deepest selves.

Life-changing power of writing. Of all the ways to get in touch with God, why take the time to write? One reason: it works. It works amazingly well. If you want to engage in a vibrant conversation with the wisdom that dwells just below your conscious awareness, write. Write every day, at approximately the same time, with passion, honesty, and the intention of speaking with and listening to the voice within.

You liked Expressive Writing, Opening Up by Writing It Down, or Writing as a Path to Awakening ? You'll love Writing Down Your Soul !

Title:
Writing Down Your Soul: How To Activate And Listen To The Extraordinary Voice Within
Product dimensions:
224 pages, 8.34 X 5.92 X 0.65 in
Shipping dimensions:
224 pages, 8.34 X 5.92 X 0.65 in
Appropriate for ages:
All ages