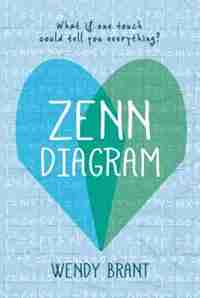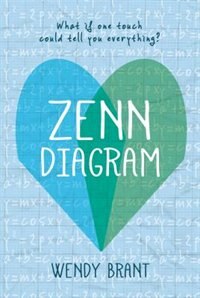 Find In Store
Prices and offers may vary in store
Eva Walker is a seventeen-year-old math genius. And if that doesn''t do wonders for her popularity, there''s another thing that makes it even worse: when she touches another person or anything that belongs to them --- from clothes to textbooks to cell phones --- she sees a vision of their emotions. She can read a person''s fears and anxieties, their secrets and loves ... and what they have yet to learn about calculus. This is helpful for her work as a math tutor, but it means she can never get close to people. Eva avoids touching anyone and everyone. People think it''s because she''s a clean freak --- with the emphasis on freak --- but it''s all she can do to protect herself from other people''s issues.

Then one day a new student walks into Eva''s life. His jacket gives off so much emotional trauma that she falls to the floor. Eva is instantly drawn to Zenn, a handsome and soulful artist who also has a troubled home life, and her feelings only grow when she realizes that she can touch Zenn''s skin without having visions. But when she discovers the history that links them, the truth threatens to tear the two apart.

Zenn Diagram, Wendy Brant''s sparkling debut novel, offers an irresistible combination of math and romance, with just a hint of the paranormal. Readers will swoon over Zenn and connect instantly with Eva, the most fully drawn prodigy in teen fiction today.
Product dimensions:
328 pages, 9.25 X 6.5 X 1 in
Shipping dimensions:
328 pages, 9.25 X 6.5 X 1 in