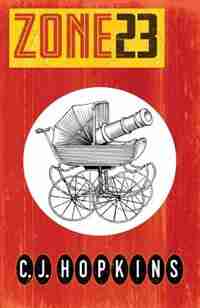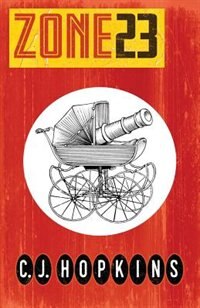 Find In Store
Prices and offers may vary in store
ZONE 23 ... a darkly comic dystopian satire about being human, all-too-human, featuring two of the most endearing Anti-Social anti-heroes that ever rebelled against the forces of Normality. Set in the post-catastrophic future, in a peaceful, prosperous, corporate-controlled society where all dissent and non-conformity has been pathologized, and the human race is being genetically corrected in order to establish everlasting peace on Earth, Zone 23 is a hilarious, heartbreaking affirmation of the anarchic human spirit, and a defiant departure from the norms of both the genre sci-fi and literary novel.
C. J. Hopkins is the author of several critically acclaimed and award-winning stage plays, including Horse Country, screwmachine/eyecandy, and The Extremists. His political satire and commentary has appeared on NPR Berlin, in CounterPunch, ColdType, and other journals, and has been translated into French, German, Italian, Spanish, and Portuguese. His plays are published by Bloomsbury Publishing (Methuen) and Broadway Play Publishing, Inc., and have been produced in the USA, UK, Canada, Australia, Germany, and The Netherlands.
Critical acclaim for Hopkins' previous work ...
"A brilliant (and hilarious) critique of the emptiness of American life and the meaninglessness of the popular culture that attempts to fill the void" -- Toronto Globe & Mail
"A blistering revelation ... Hopkins' body of work owes a huge debt to the absurdists and so manages to blast beyond the merely political or allegorical to the existential" -- Time Out New York
"Sharp, brilliant, intense, fast-moving, made for the moment we live in" -- The Scotsman, Edinburgh
"A gripping satire, which spills into sinister weirdness." -- Die Tageszeitung, Berlin
Product dimensions:
502 pages, 8.5 X 5.5 X 1.12 in
Shipping dimensions:
502 pages, 8.5 X 5.5 X 1.12 in
Publisher:
Snoggsworthy, Swaine & Cormorant
Appropriate for ages:
All ages