SMILE MAKERS THE BALLERINA VIBRATOR
Click twice to zoom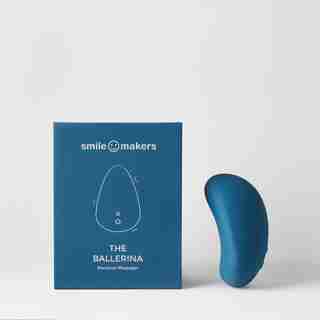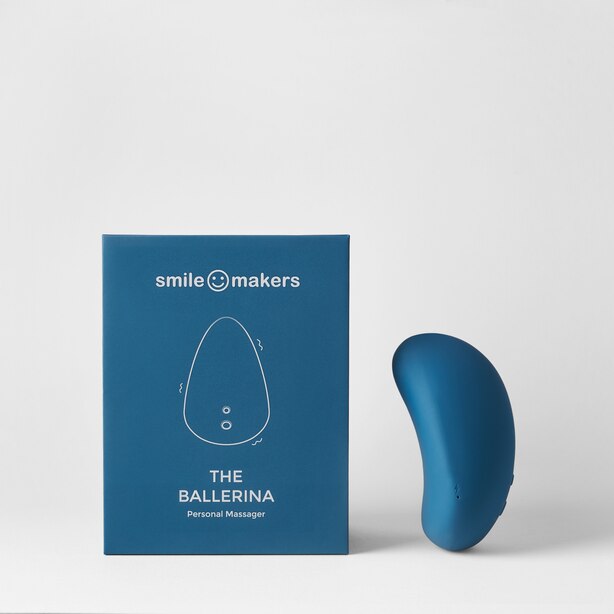 Buy In Store
Prices and offers may vary in store
Treat yourself to a first-class experience with a one-of-a-kind vibrator. The Ballerina's organic shape cups the vulva into an intimate embrace and delivers a wholesome stimulation. Its unique texture provides a firm and velvety feel, similar to a lover touching you. Forget it's even there and discover a new kind of pleasure, in places you've never felt before.
Facts: The vulva encompasses the clitoral glans, the labia minora and majora, the urethtral opening and the vaginal entrance. All these parts have a shared nerve supply and during sexual stimulation respond as a unit though the responses are not uniform. -the sense of touch is a complex sense that processes signals sent by different types of receptors in our body. Some are located more deeply under the skin react to vibration and pressure. Others are located close to the skin surface, and react to light touch.
Product benefits: The Ballerina stimulates all the pleasure points of the vulva at once. Indeed, its human touch texture allows for a perfect fit on each vulva. Its soft feel on the skin combined with its powerful motor stimulates different types of touch receptors for a unique sensorial experience.
Product description: A palm-fit vibrator that covers the whole vulva and features a groundbreaking new HUMAN TOUCH texture for a unique sensual experience.
Tip #1: Apply slowly on the vulva, from the clitoral glans to the vaginal entrance, or the other way around. Close your eyes and focus on the sensations on different part of the vulva: how does it feel around the vaginal entrance? how does it feel on the outer labia?
Tip #2: After one orgasm, reduce speed while pressing the Ballerina down on your vulva to ground yourself and maintain arousal for another round of pleasure.
Tip #3: Put the Ballerina on your vulva and bring your thighs around it to hold it. Enjoy it hand-free!
FEATURES
Made of a premium silicone imported from Japan and cryogenically polished for the smoothest touch.
4 speeds and 3 pulsation modes to find your fancy.
Phtalate free - 100% body safe.
Waterproof, easy to wash.
Rechargeable.
Product name:
SMILE MAKERS THE BALLERINA VIBRATOR
Product dimensions:
3.543" H × 2.441" W × 1.85" L
Shipping dimensions:
3.15" H × 3.937" W × 5.157" L
Shipping weight:
0.129 lbs.