Click twice to zoom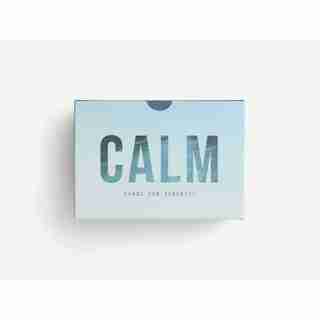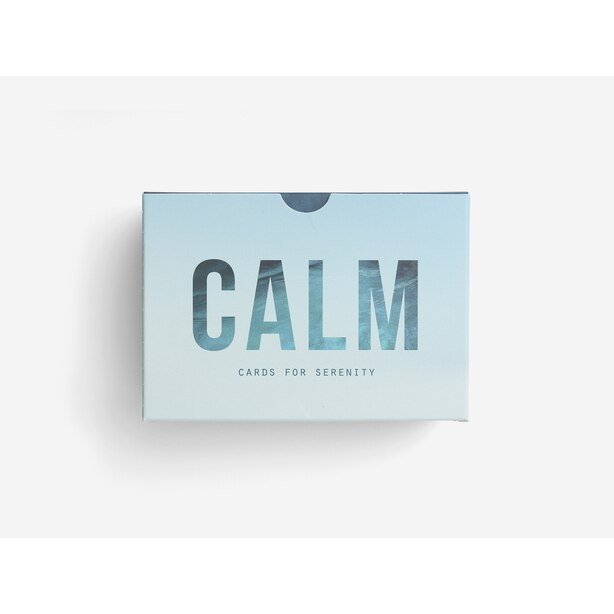 Find In Store
To check store inventory,
Prices and offers may vary in store
Calm Prompt Cards 60 prompt cards designed to help you find perspective on life's sorrows and regrets. Every day brings with it temptations to lose our tempers: the behaviour of partners, colleagues, children – and computers. Distractions, worries and fears arise which leave us feeling stressed and unsettled. These Calm Prompt Cards contain ideas and observations to help us handle these frustrations. Through ironic humour, consoling cultural references, and a small amount of pessimistic wisdom, they help to summon up our best and calmest selves. Read an extract of the cards >> Example Cards: The people who most care about you will not especially admire your achievements; they like you anyway. For paranoia about 'what other people think': remember that only some hate, a very few love – and almost all just don't care. The only people we feel are sane are those we don't yet know very well. How to Use the Cards You might… Pick a card that speaks directly to a particular anxiety that is at the front of your mind, or that lies buried just under the surface. Post one of the cards to a friend as a talisman to ward off stress. Pin one up on your desk to remind you of the virtues of always-fragile tranquility. The design represents the challenges and distractions we are likely to face on any given day. On one side, there is a striking graphic illustration which varies widely in style and tone from card to card. On the other side, the typography varies from the simple and clear to the deliberately challenging and unexpected - just like life. More Tools for Calm Class: How to Be Serene - Our regular class provides a toolkit for how to mine our distress for wisdom, and by so doing, to triumph over moments of exasperation and emotional distress. Book: Calm - A book from The School of Life Press. Article: The Pursuit of Calm - An article from The Book of Life. 60 cards in box | 104mm x 73mm x 36mm
Product name:
Card Set: Calm
Product dimensions:
2.835" H × 1.457" W × 4.055" L
Shipping dimensions:
2.835" H × 1.457" W × 4.055" L
Shipping weight:
0.189 lbs.