Mount Athos Inside Me: Essays On Religion, Swedenborg And Arts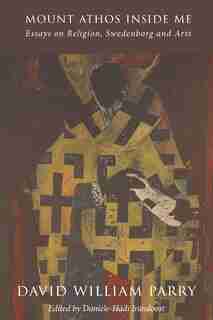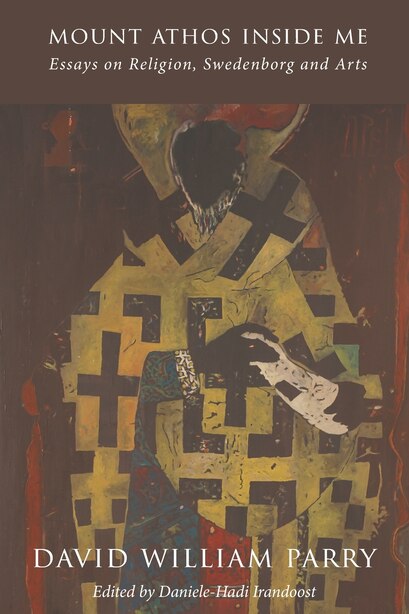 Obtenez

150

points privilègeᴹᴰ
Trouver en magasin
Les prix et les offres peuvent différer de ceux en magasin
"Athos as a fortress against the trivial and a portal to the transcendent is a theme that has found its way into British arts and letters. Enter our guide to these worlds, our author, David Parry. David is a man of extraordinary erudition and artistic sensitivity. In this book, he offers to serve not so much as a guide but as a companion through the deep, dizzying, mystifying, heavenly-earthly reality that is Mount Athos, as it is found on a Greek Island and as it is found in the British artistic tradition." - Fr. Robert McTeigue
"Almost a decade in the making, the radical research, meditations and experiences of Rev. David William Parry have culminated in a work that interweaves Mount Athos, the Arts, Religion, Philosophy, Theatre, Literature and Poetry in a delightfully fresh style of penmanship. Indeed, Rev. Parry's style is skillfully and sympathetically beautiful, whilst maintaining a firm grasp of expertise and knowledge through the eyes of some of the major figures from the Presocratics to the present-day." - Daniele-Hadi Irandoost, University College London (UCL)
"Mount Athos is sacred like the Mount Sinai, Mount Hara and the Cave of Hera. Meditation in the isolation of the mountain releases the soul from the mundane and cultivates chastity and humbleness. Parry also relates some interesting parallels of habit and mores between the wise, old English-folk and these monks." - Dr. Zulfiqar Ali Choudhry Dr. Lit.
Mount Athos Inside Me has been meticulously crafted by David William Parry, who writes with the skill of a master author, dealing in both facts and exquisitely structured language. He takes the reader on a journey to the Holy Mountain of Athos, a sacred bastion of the Christian Orthodox world, and beyond. Parry explains the symbolism of mountains in the wider context of perennial philosophy, exploring them as a symbol of the spiritual ascent to the divine. He informs the reader that:
"...the lore, geography, and history of Mount Athos presents sympathetic commentators with a linguistic archaeology of pivotal events and previous peoples. In this regard, the enigma of Athos must surely remind Britons of the Matter of Britain. On one hand, it is myth. Substantially, on the other hand, it is history."
Parry not only reveals a deep knowledge of Orthodoxy, he also enlightens us on a broad range of topics, including Swedenborg, Quakers, European Pagans, literature, history, and the arts.
Mount Athos Inside Me is destined to be a literary classic for those interested in Orthodox Christianity and to anyone interested in perennial philosophy, literature, or the arts. The book is a treasure trove of knowledge on folklore and beliefs, spanning many countries and centuries. The sheer and staggering array of information makes this book of value to any reader.
Mount Athos Inside Me also contains a preface by Dr. Bernard Hoose, Emeritus Lecturer in Moral Theology (Heythrop College).
Titre :
Mount Athos Inside Me: Essays On Religion, Swedenborg And Arts
Format :
Couverture souple
Dimensions de l'article :
284 pages, 9.02 X 5.98 X 0.64 po
Dimensions à l'expédition :
284 pages, 9.02 X 5.98 X 0.64 po
Publié le :
4 septembre 2019
Publié par :
Hadean Pty Ltd
Convient aux âges :
Tous les âges