Harry Potter and the Goblet of Fire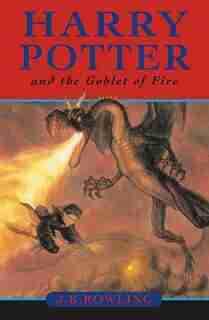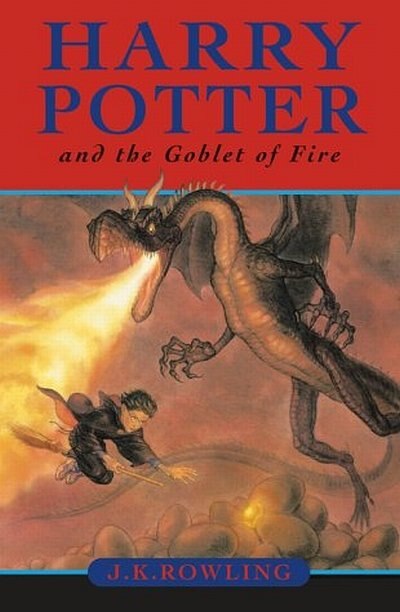 Obtenez

175

points privilègeᴹᴰ
Acheter en magasin
Pour voir les stocks en magasin,
Les prix et les offres peuvent différer de ceux en magasin
Junior Booklovers Contest Winner Aaron, age 11, Surrey, BC
Harry Potter and The Goblet of Fire is a thrilling and suspense-filled story that readers all over the world will enjoy. Harry Potter is an exciting gateway to an enchanted world of magic and curses, truth and lies, joy and sadness. All of this is woven into a plot so realistic that it seems you are there, with Harry, Hermione Granger and Ron Weasley.
Harry is back at school again for his fourth year at Hogwarts School of Witchcraft and Wizardry and surprises are in store for him. This fourth book by J. K. Rowling takes the whole series to a new level of suspense and excitement. While the basic plot remains the same - Voldemort sets a trap to get Harry into his grasp to try and kill him and finish the job he started years ago - the twists and turns in this 636 page book will have you so engrossed in the plot that you will probably lose track of time.
I highly recommend this book if you are an avid reader, because although J. K. Rowling has doubled the size of this book compared to the preceding ones, she has managed to capture the attention of her fans and keep it, from cover to cover.
These books do not need to be sold to the reader as they are a part of a cult that seems to have gained a momentum of its own. One can safely bet that this book, like its predecessors, will be made into a movie. I do recommend, however, that you read the book before going to see the movie, as contrary to popular belief, words are worth a thousand pictures!!
------------------------------------------------------------------------------------------
The hype surrounding the release of the fourth Harry Potter adventure was unprecedented in the world of children's literature -- can the book itself live up to it? It depends what you were expecting, and in the end, it's still just a story. But like the three that preceded it, this is a well-crafted and wonderfully imaginative story of action, adventure and intrigue -- it builds on the events of Philosopher's Stone, Chamber of Secrets and Prisoner of Azkaban and shows that Rowling is proud of the world she's created. Rightfully so.

The first sign that this book is going to be somewhat different comes early -- instead of the familiar opening showing Harry trying to survive the summer at the Dursley's, the first portentous chapter shows the dark wizard Voldemort strengthening, preparing for his return to power. After that ominous beginning, the narrative returns to familiar patterns -- Harry's miserable vacation with his Muggle relatives is improved by a hilarious visit from the Weasleys and a trip to the Quidditch World Cup. The scenes at this magical sporting event are marvelously inventive -- thousands of wizards try to keep a low profile among the Muggles as they arrive en masse to camp near a bewitched stadium invisible to non-magic eyes.

When Harry, Ron and Hermione finally arrive at Hogwarts, it becomes clear that the school year will run differently, too. Students from two other European wizard academies -- Durmstrang, a thinly-veiled Eastern European school filled with swarthy types, and Beauxbatons, the snooty French school whose students wear silk robes and disdain the "'eavy 'Ogwarts food" -- will be staying at the castle to participate in a long-abandoned inter-school magic competition.

Rowling introduces several compelling new characters -- the Bulgarian Quidditch hero Viktor Krum, the muckraking witch journalist Rita Skeeter and of course, the new Defense Against the Dark Arts teacher, Mad-Eye Moody, a scarred and paranoid veteran of the Auror's squad, the magical world's combination FBI/SWAT team.

The themes and events of the book are darker, and more mature, but then Harry and the gang are 14 now. So there are crushes and jealousies, that first wonderful and horrible school dance, and further revelations from the past that both clarify and complicate the battle between good and evil. The plot is more complex, with some unthinkable twists and turns that the magical milieu makes possible and enjoyable. There are some genuine surprises, more dangerous and violent challenges and, as predicted, a death. But however fantastic the events become, the reader never ceases to care deeply what happens to Harry, Ron, Hermione and the others. That is Rowling's genius -- crafting characters so multi-layered and plausible, that, magic or no, we can believe they are real. Ages 9 and up.
Titre :
Harry Potter and the Goblet of Fire
Format :
Couverture rigide
Dimensions de l'article :
8 X 5.5 X 1.79 po
Dimensions à l'expédition :
8 X 5.5 X 1.79 po
Publié le :
8 juillet 2000
Publié par :
Raincoast Books
Convient aux âges :
Tous les âges