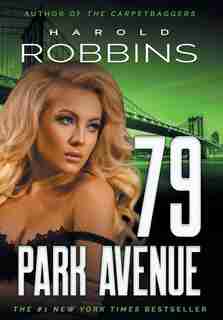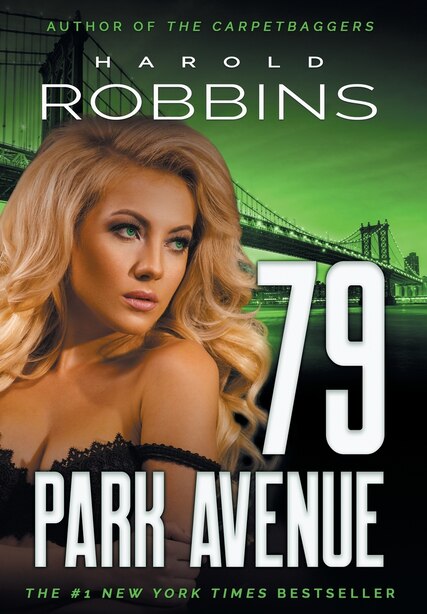 Find In Store
Prices and offers may vary in store
In 1955, New York Times bestselling novelist Harold Robbins shocked the world by pulling back the bedroom curtain to expose America's complicated and controversial relationship with the power of female sexuality. The concept was stunning, salacious... and breathtaking--a story not only built entirely upon the premise of illicit sex, but from a woman's point of view, as she uses it to rise to a position of power and wealth in a man's world. It was a seminal moment, and the literary world would never be the same.
Fate, love, power, and sex collide in the halls of justice in New York City as ADA Mike Keyes comes face-to-face with his lifelong love, MaryAnn Flood, the city's most notorious--to say nothing of dangerous--madame. Before she was a tabloid celebrity with a little black book full of the names, though, Marja Fluudjincki was a shy young girl who captured his heart and never let it go. In the years since, she's parlayed her beauty into power and position as the head of 79 Park Avenue, an escort service catering to the rich and powerful under the guise of an upscale modeling agency. Now, with Marja on trial and Mike the prosecutor assigned to her case, they both face the biggest challenge of their lives. Is she still capable of love after sacrificing everything to claw her way up from the mean streets to the penthouse? Can he--should he--set aside his personal feelings for the sake of justice?
79 Park Avenue is a story of unanswered, perhaps unanswerable, questions, for society as much as its brilliantly nuanced characters. Why is the promiscuous man celebrated while his female counterpart is shamed? How can we revel in the sexualization of women, yet respect them so little? How much progress have we really made in the battle of the sexes? More than 60 years after its original release, the story of MaryAnn Flood remains just as relevant today, and this, more than anything demonstrates the genius and talent of Harold Robbins.
Product dimensions:
340 pages, 9 X 6 X 0.88 in
Shipping dimensions:
340 pages, 9 X 6 X 0.88 in
Publisher:
Oghma Creative Media
Appropriate for ages:
All ages