Acre's Orphans- Historical Fiction From the Crusades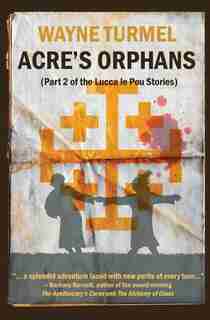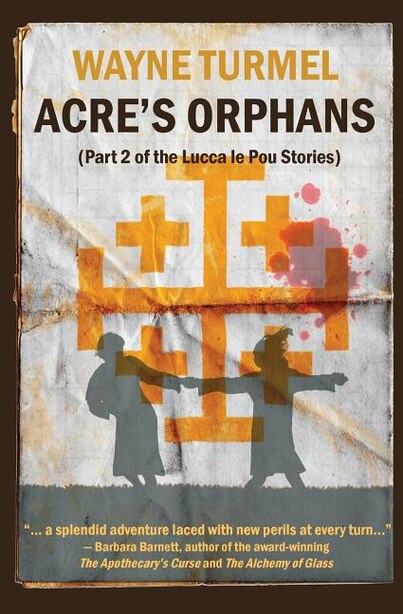 Find In Store
Prices and offers may vary in store
The Holy Land, 1187
Ten-Year-old Lucca the Louse narrowly escaped the worst disaster to befall the Kingdom of Jerusalem, but he's not safe yet. His beloved but doomed city of Acre is about to fall into Saracen hands, and there's nothing anyone can do to stop it.
Days after his return, he uncovers a plot to rip apart what remains of the Crusader Kingdom. Acre's only chance lies in the last Christian stronghold; the port of Tyre. Carrying an important secret, Lucca—accompanied by a young Lebanese girl, a leprous nun, and a Hospitaler with a dark secret—must make his way through bandit-infested wilderness to seek help. Will he find assistance for those left behind, or will it be too little, too late?
This exciting sequel to "Acre's Bastard" is a rollicking, humorous and thrilling adventure story that stands alone, but adds to the growing legend of Lucca le Pou.
Wayne Turmel is the author of the best-selling The Count of the Sahara and award-winning Acre's Bastard. He lives and writes in Las Vegas, where his motto is Those who forget the past are doomed to repeat it. The rest of us are doomed too, but get to smile and say 'told you so'."
Title:
Acre's Orphans- Historical Fiction From the Crusades
Product dimensions:
332 pages, 8 X 5.25 X 0.74 in
Shipping dimensions:
332 pages, 8 X 5.25 X 0.74 in
Published:
January 28, 2019
Publisher:
Achis Marketing Services
Appropriate for ages:
All ages