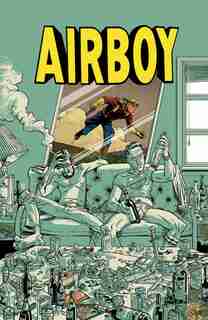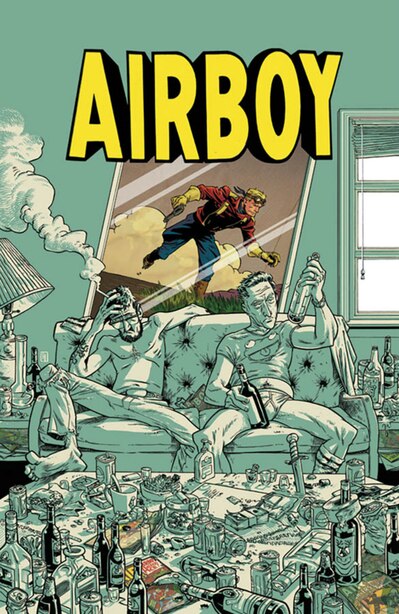 Find In Store
Prices and offers may vary in store
"We live in a world where meta-comics putting theircreators at the forefront of stories is about as unique as grass being green,but when the book is done with this much charm and self-deprecation, itcertainly makes the tale worth telling." -PasteMagazine

When acclaimed comics authorJAMES ROBINSON (Starman, Fantastic Four) is hired to write a reboot of the 1940saction hero Airboy, he's reluctant to do yet another Golden Age reboot. Justwhat the hell has happened to his career-?! His marriage?! His life?! Hey, it'snothing that a drink can't fix. It's after one such night of debauchery withartist GREG HINKLE that the project really comes into its own. Quite literally.Because Airboy himself appears to set the two depraved comic book creators onthe straight and narrow. But no one in this story has their life go according toplan. Read the entire series in one hardcover collected volume, which features abrand new story dealing with the reaction to the comic's initial publicationthat doesn't turn out the way anyone expects...least of all Robinson andHinkle.

A satirical look into the comicbook industry paired with the debauchery of Hunter S. Thompson's Fear andLoathing in Las Vegas.


Title:
Airboy Deluxe Edition
Product dimensions:
120 pages, 11 X 7.5 X 0.5 in
Shipping dimensions:
120 pages, 11 X 7.5 X 0.5 in
Appropriate for ages:
All ages