Go Dairy Free: The Ultimate Guide and Cookbook for Milk Allergies, Lactose Intolerance, and Casein-Free Living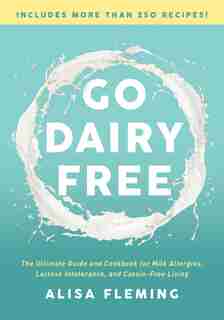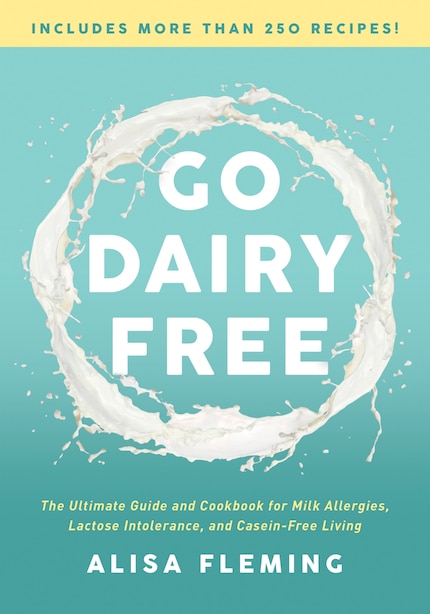 In-Store Availability
Prices and offers may vary in store
If ONE simple change could resolve most of your symptoms and prevent a host of illnesses, wouldn''t you want to try it?
Go Dairy Freeshows you how!
There are plenty of reasons to go dairy free. Maybe you are confronting allergies or lactose intolerance. Maybe you are dealing with acne, digestive issues, sinus troubles, or eczema-all proven to be associated with dairy consumption. Maybe you''re looking for longer-term disease prevention, weight loss, or for help transitioning to a plant-based diet.
Whateveryourreason,Go Dairy Freeis the essential arsenal of information you need to change your diet. This complete guide and cookbook will be your vital companion to understand dairy, how it affects you, and how you can eliminate it from your life and improve your health-without feeling like you''re sacrificing a thing.
Inside:
More than 250 delicious dairy-free recipesfocusing on naturally rich and delicious whole foods, with numerous options to satisfy those dairy cravings
A comprehensive guide to dairy substitutesexplaining how to purchase, use, and make your own alternatives for butter, cheese, cream, milk, and much more
Must-have grocery shopping information, from sussing out suspect ingredients and label-reading assistance to money-saving tips
A detailed chapter on calciumto identify naturally mineral-rich foods beyond dairy, the best supplements, and other keys to bone health
An in-depth health sectionoutlining the signs and symptoms of dairy-related illnesses and addressing questions around protein, fat, and other nutrients in the dairy-free transition
Everyday living tipswith suggestions for restaurant dining, travel, celebrations, and other social situations
Infant milk allergy checkliststhat describe indicators and solutions for babies and young children with milk allergies or intolerances
Food allergy- and vegan-friendly resources,including recipe indexes to quickly find gluten-free and other top food allergy-friendly options and fully tested plant-based options for every recipe
Title:
Go Dairy Free: The Ultimate Guide and Cookbook for Milk Allergies, Lactose Intolerance, and Casein-...
Format:
Paperback
Product dimensions:
515 pages, 10 X 7 X 0.68 in
Shipping dimensions:
515 pages, 10 X 7 X 0.68 in
Published:
June 12, 2018
Publisher:
BenBella Books, Inc.
Language:
English
The following ISBNs are associated with this title:
ISBN - 10:1944648917
ISBN - 13:9781944648916
Look for similar items by category: