How To Save Your Child From Ostrich Attacks, Accidental Time Travel, And Anything Else That Might Happen On An Average Tuesday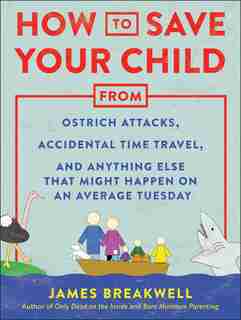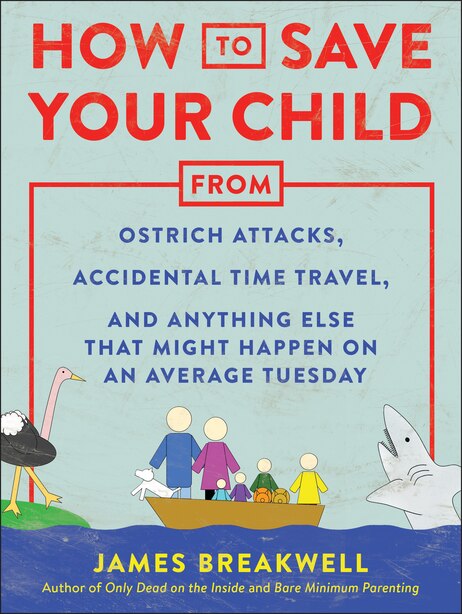 Buy In Store
To check store inventory,
Prices and offers may vary in store
The parenting humorist behind the viral Twitter account @XplodingUnicorn and author ofOnly Dead on the Inside: A Parent''s Guide to Surviving the Zombie Apocalypsepresents the long-awaited guide to surviving everything else
In the era of instant parent shaming and viral hot takes, some questions are too dangerous to ask out loud: What''s the proper first aid for my toddler''s vampire bite? What should I do if I take a wrong turn on the way to soccer practice and end up in the Cretaceous Period? How can I fend off Godzilla without disrupting my child''s nap?
Fortunately, there''s now a parenting resource that answers those burning questions and many more.
Professional comedy writer and amateur father James Breakwell''s latest book tackles more than 90 survival challenges ordinary parents might encounter in their everyday lives, including:
How to protect your child against tigers, penguins, mastodons, and other animals found in the suburbs.
How to defeat ghosts, gremlins, mummies, and any other supernatural force that might prevent you from getting your kid to bed on time.
How to survive crashing horses, trains, hot air balloons, and other vehicles you might find in the carpool lane.
This is an essential guide for anyone who has children, might have children someday, or is vaguely aware children exist. Put this book down at your own—and your children''s—risk.
Title:
How To Save Your Child From Ostrich Attacks, Accidental Time Travel, And Anything Else That Might Happen On An Average Tuesday
Product dimensions:
200 pages, 8 X 6 X 0.68 in
Shipping dimensions:
200 pages, 8 X 6 X 0.68 in
Published:
November 5, 2019
Publisher:
BenBella Books, Inc.
Appropriate for ages:
All ages