I Escaped The California Camp Fire: California's Deadliest Wildfire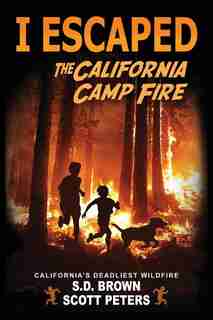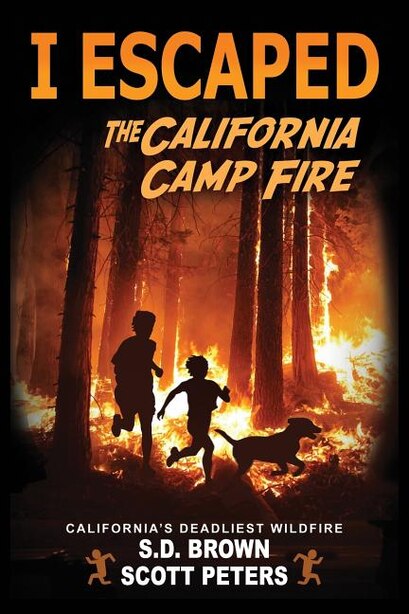 Find In Store
Prices and offers may vary in store
This notable, gripping book unfolds the 2018 Paradise, California wildfire disaster through the eyes of one brave boy. Written by Northern California mystery author SD Brown and bestselling children's historical fiction author, Scott Peters.
When 14-year-old Troy's parents leave him in charge overnight, he has no idea his life in Paradise is about to change. Unaware of any danger, Troy and his kid sister dive into a huge junk-food-feast and watch movies until 2 am.
When Troy's dog, Rascal, jerks him awake at 9 am, he's alarmed to see that it's black as night outside. How can that be?
Then he gets a bunch of panicked text from his best friend.
The first reads—i see flames
The second—get out of town
The last—NOW!!!!!!
Terror slingshots down Troy's spine. He sprints to the neighbor's house, only to have Mrs. Jones tell him to stay put. Wildfires happen all the time. The firemen will come.
But will they?
He can see flames racing toward their homes.
Unable to reach his parents, and with a kid sister, a dog, and a cat to protect, he knows he has to act. How can he get them all to safety? They'll never be able to outrun the fire on foot. He has to make a decision, fast.
Does he have what it takes to escape?
A study guide is available at: https://tinyurl.com/escaped-fire
For readers 9 and up.
This is the 2nd book in the I Escaped Series about brave kids who face real world challenges and find ways to escape.
Title:
I Escaped The California Camp Fire: California's Deadliest Wildfire
Product dimensions:
112 pages, 9 X 6 X 0.27 in
Shipping dimensions:
112 pages, 9 X 6 X 0.27 in
Publisher:
Susan Wyshynski
Appropriate for ages:
All ages