Infinite Days: A Vampire Queen Novel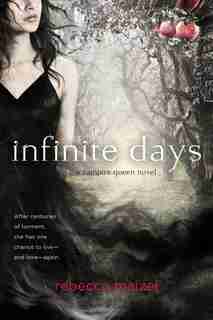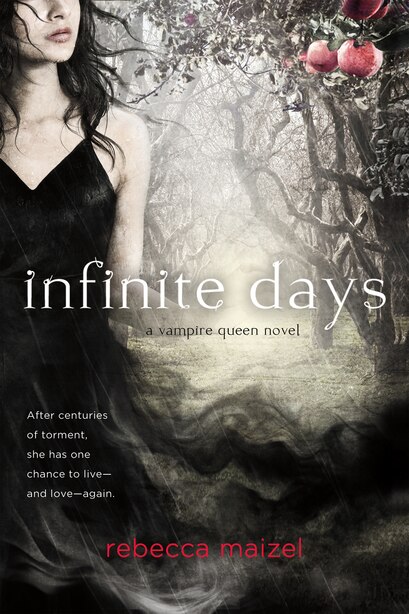 In-Store Availability
Prices and offers may vary in store
The first in the delicious new Vampire Queen YA series, a tale that rewrites the rules of blood-sucking eternity
"I never expected to be sixteen again...then again, I never expected my past to come back and haunt me . . ."
After centuries of terrorizing Europe as the world's most powerful vampire queen, Lenah is finally able to realize the dream all vampires have -- to be human again. After performing a dangerous ritual to restore her humanity, Lenah entered a century-long hibernation, leaving behind the wicked coven she ruled over and the eternal love, Rhode, who sacrificed himself in the ritual to grant her deepest wish.
But when Lenah draws her first natural breath in centuries at Wickham Boarding School in Lover's Bay, Massachusetts, she rediscovers a human life that bears little resemblance to the one she had known. As if suddenly waking up a teenager isn't hard enough, she has to dress herself appropriately, go to class, and be gawked at as the beautiful new girl, all while learning her new human senses and weaknesses -- and trying not to fall in love with Justin, the most popular guy in school.
And right when she thinks she has the hang of it, the worst happens: Her old life collides violently with her new one, making Lenah realize how attached she's become to her humanity. How can she choose between protecting her new friends and honoring her past?
"Infinite Days is a wonderfully sexy, dark novel full of lush prose. Rebecca Maizel is a marvel, writing more than just a story, she creates myth with every page." -Carrie Jones, author of New York Times bestselling series, NEED
Title:
Infinite Days: A Vampire Queen Novel
Format:
Paperback
Product dimensions:
336 pages, 8.5 X 5.5 X 0.75 in
Shipping dimensions:
336 pages, 8.5 X 5.5 X 0.75 in
Published:
August 3, 2010
Publisher:
St. Martin's Press
Language:
English
The following ISBNs are associated with this title:
ISBN - 10:0312649916
ISBN - 13:9780312649913
Look for similar items by category: