Legacy: How French Canadians Shaped North America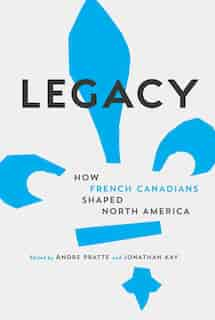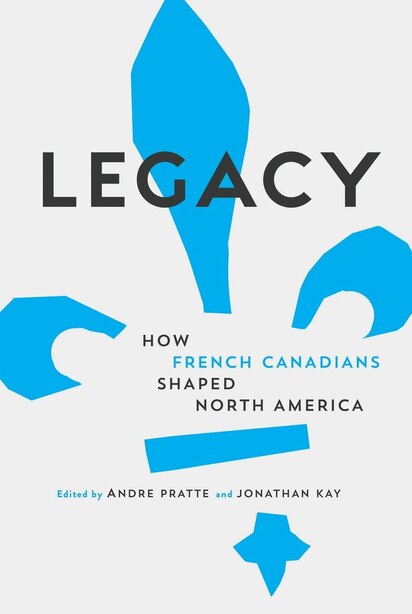 Find In Store
Prices and offers may vary in store
A ground-breaking work of nation building, this unique biographical book by many of English and French Canada''s best-known writers and thinkers -- Margaret Atwood, Lucien Bouchard, Dr. Samantha Nutt, Ken Dryden, etc. -- tells the story of the extraordinary legacy of the French contribution to our very way of life.


In 1913, schoolgirls found a heavy metal plaque peeking out of the soil in St-Pierre, South Dakota. On it they saw engraved characters and signs they could not decipher. They took the plaque back home, and somehow, it found its way into the hands of a local historian who immediately realized the importance of the artifact.
     One hundred and seventy years earlier, French-Canadian explorer Pierre Gaultier de la Vérendrye had written about his travels to the west in search of the elusive "Western Sea." In his journal, he remembered: "I placed upon a hillock near the fort a lead plaque with the arms and inscription of the King." That was the plaque found by the children, the proof that de la Vérendrye was the first white man to set eyes on the Rockies, 60 years before Lewis and Clark''s famous expedition.
     Traces of the French-Canadians'' contribution to North American history can be found in all regions of the continent. More often than not, we are unaware of or indifferent towards these signs. Yet the descendants of the French travelled farther than one would expect, exploring the land and a wide variety of fields of human activity (science, arts, economy, etc.). Through their audacity, their courage and their determination, they shaped Canada -- and, to a smaller but still significant extent -- the United States.
     In a unique partnership with Les Éditions La Presse, Legacy is the story of a dozen French-Canadian pioneers, from the era of Nouvelle-France up to the 20th century. This ambitious book project will take the form of a series of biographical essays written by Canadian personalities and leading authors. Through the lives of these extraordinary persons, the authors will reflect on the French-Canadian legacy. They are all convinced that Canada would not be what it is today were it not for these French-speaking Canadians who explored the land, hung on to their culture while respecting that of others, longed for peace, fought with courage, and stood up for a brand of humanism that helped shape the country we live in today.
Title:
Legacy: How French Canadians Shaped North America
Product dimensions:
352 pages, 9.52 X 6.34 X 1.22 in
Shipping dimensions:
352 pages, 9.52 X 6.34 X 1.22 in
Published:
December 1, 2018
Publisher:
McClelland & Stewart
Appropriate for ages:
All ages