Nemecene: Dreams Flow In Streams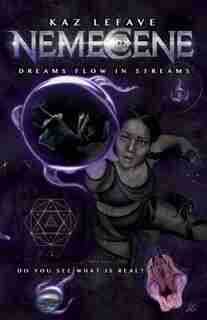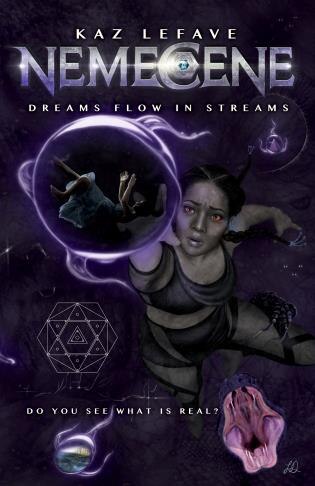 Find In Store
Prices and offers may vary in store
Have you ever wondered what lies beyond the dreamless sleep? In just nine days, Elize is about to find out, unless … her twin brother Keeto can save her.

Hidden away in a room that multiple entities desperately seek, an inner battle materializes amid the frames of reality. As time flows through the space between lives, meandering, spinning, and falling with every attempt to end the chase for answers, destiny creeps forward.

In this fourth episode of the Nemecene™ series, Elize travels where few can safely pass, when memories can suddenly fade, and with guides who can simply mislead, while Keeto throws his faith into a game of trust-and-see. And the clock ticks on against them both.

Meanwhile, the Gadlin subculture is dealing with an internal crisis of its own. They have pulled the planet's oceans into their vision for ecological atonement, even as their leader continues to twist the Gadlin creed into a Gadlin's greed. Although their efforts have set in motion a promising reversal of the toxic flooded world they call home, the global landscape is changing at an unprecedented rate. Where this well-meaning interference will leave humanity is a calculated risk. Success rests with civilization's ability to adapt.

For the past three years, another secretive breed has been monitoring the twins' progress and has been undermining the Pramam's hidden agenda, in his capacity as the Unification's spiritual and political leader. Now, they pounce into action. One of their kind, Tuffurie, has assumed the lead under a directive to safeguard the veneer behind which truth lies.

There are things in the water that must not escape the medium in which they are bound. The gurgling, stalking, and whispering mirages that have been tormenting Keeto's sanity, for far too long, must return to their prison, or his sister will not be the only one whose survival is at stake.

What the twins have discovered, thus far, is a blip in the order of things. What they believe in is irrelevant. What they hope for is a miracle.

How far would you leap to catch your dreams?

Title:
Nemecene: Dreams Flow In Streams
Product dimensions:
392 pages, 8.62 X 5.44 X 0.86 in
Shipping dimensions:
392 pages, 8.62 X 5.44 X 0.86 in
Publisher:
Aguacene Publishing
Appropriate for ages:
All ages