Sapiens/homo Deus Boxed Set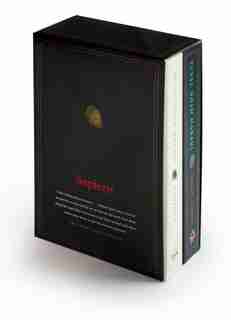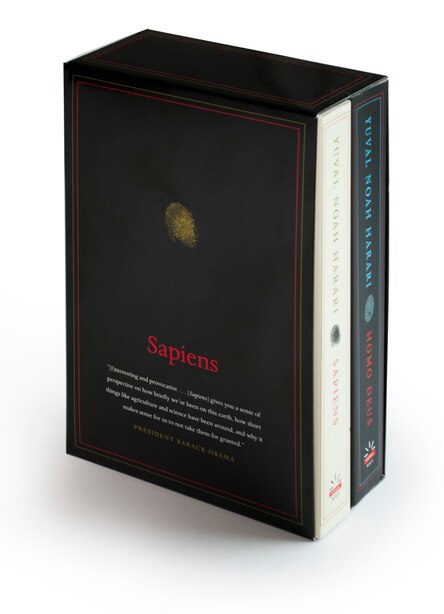 Buy In Store
To check store inventory,
Prices and offers may vary in store
Explore humanity's past—as well as its future—in this box set featuring Sapiens and its acclaimed companion Homo Deus, by one of the most innovative thinkers on the planet, Yuval Noah Harari.

"Fascinating . . . a crucial global conversation about how to take on the problems of the twenty-first century."—Bill Gates, New York Times Book Review

100,000 years ago, at least six species of human inhabited the earth. Today there is just one. 
     Us.
     Homo Sapiens.
     How did our species succeed in the battle for dominance? Why did our foraging ancestors come together to create cities and kingdoms? How did we come to believe in gods, nations, and human rights; to trust money, books, and laws; and to be enslaved by bureaucracy, timetables, and consumerism? And what will our world be like in the millennia to come?
     In Sapiens, Dr. Yuval Noah Harari spans the whole of human history, from the very first humans to walk the earth to the radical—and sometimes devastating—breakthroughs of the Cognitive, Agricultural, and Scientific Revolutions. Drawing on insights from biology, anthropology, palaeontology, and economics, he explores how the currents of history have shaped our human societies, the animals and plants around us, and even our personalities. Have we become happier as history has unfolded? Can we ever free our behaviour from the heritage of our ancestors? And what, if anything, can we do to influence the course of the centuries to come?
     Bold, wide-ranging, and provocative, Sapiens challenges everything we thought we knew about being human: our thoughts, our actions, our power . . . and our future.

     Humans today enjoy unprecedented levels of power and an increasingly god-like status. The great epidemics of the past—famine, plague and war—no longer control our lives. We are the only species in history that has single-handedly changed the entire planet, and we can no longer blame a higher being for our fate. 
     But as our gods take a back seat, and Homo Sapiens becomes Homo Deus, what are we going to do with ourselves? How do we set the agenda for our own future without pushing our species—and the rest of the world—beyond its limits? 
     In Homo Deus: A Brief History of Tomorrow, Dr. Yuval Noah Harari examines the implications of our newly upgraded condition, from our dogged pursuit of status and happiness to our constant quest to overcome death by pushing the boundaries of science. He explores how Homo Sapiens conquered the world, our creation of today''s human-centred environment, our current predicament and our possible future. And, above all, he asks the fundamental questions: Where do we go from here? And how will we protect this fragile world from our own destructive powers?
Title:
Sapiens/homo Deus Boxed Set
Product dimensions:
9.11 X 6.07 X 2.9 in
Shipping dimensions:
9.11 X 6.07 X 2.9 in
Published:
November 14, 2017
Publisher:
McClelland & Stewart
Appropriate for ages:
All ages