The 150 Best Slow Cooker Recipes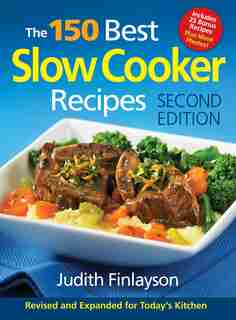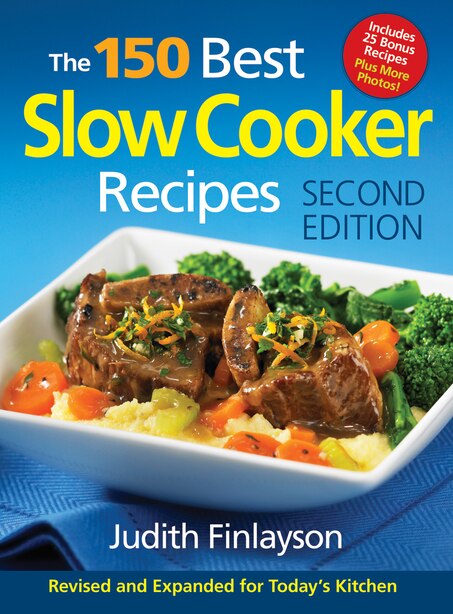 Find In Store
Prices and offers may vary in store
A very special expanded edition of a classic -- readers will enjoy the standards and new classics.
The first edition of The 150 Best Slow Cooker Recipes has 425,000 copies in print and has been an outstanding success. It''s hard to believe, but this fall marks the 10th anniversary of its first printing. A lot has changed since then, from our tastes and interests in food and ingredients, including healthier fare, to the availability of a much wider range of slow cookers. So we decided to revisit this bestseller. The result is an expanded, updated sensational slow cooker book that reflects the needs of today''s home cook.
This updated and revised edition features original favorites plus 75 new recipes that have been carefully sourced and selected by the author from some of her previous bestsellers. It means more fish, seafood and vegetarian favorites as well as whole-grain offerings. And in a nod to the slow cooker''s humble beginnings, we''ve added more than a dozen sumptuous and tantalizing chili recipes, since nothing compares to chili prepared in slow cooker. Every section and every chapter has been revisited, updated and expanded.
Here''s a sample of some of the superb new recipes:
Caribbean fish stew, coconut shrimp curry
Mushroom and artichoke lasagna, Louisiana ratatouille
Sausage-spiked peas and rice, beer-braised chili
Short ribs with orange gremolata, lamb shanks braised in Guinness
Chocolate bread-and-butter pudding, cranberry pear brown Betty.
The number of color photographs will be increased to over 60, and the interior is being fully redesigned, but the full-color elements of the first edition will be retained. With this superb book, home cooks can create everything from appetizers to desserts, and the extensive tips and techniques ensure delicious results.
Title:
The 150 Best Slow Cooker Recipes
Product dimensions:
288 pages, 10.5 X 7.75 X 0.75 in
Shipping dimensions:
288 pages, 10.5 X 7.75 X 0.75 in