The Botanical Garden: Volume I: Trees and Shrubs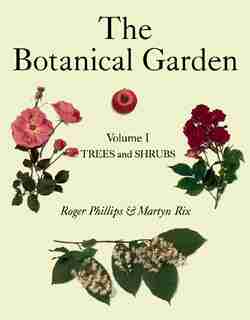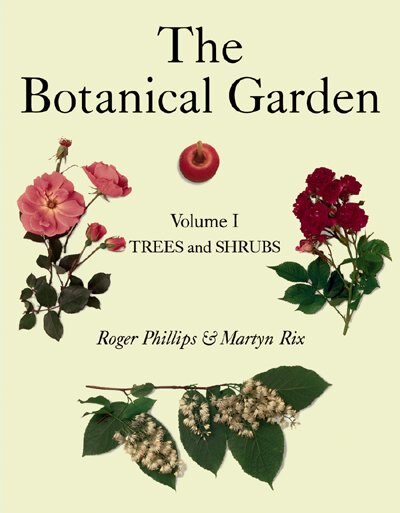 Find In Store
Prices and offers may vary in store
Roger Phillips and Martyn Rix are pioneers in the use of photography in plant illustration. The Botanical Garden I and II, are exciting and thoroughly modern renditions of illustrated botany books. Ten years in the making, this set combines the finest in photography with up-to-date, expert commentary to bridge the gap between gardener-friendly books and scientific texts. In the tradition of the great botanical illustrations, each featured plant has been carefully photographed -- as a whole and in its parts -- against a white background to reveal the plant''s physical characteristics in exacting detail.
Plants from more than 1,200 distinct groups are described -- from oaks to violets and water lilies to grasses -- and are presented in evolutionary order, from the most primitive to the most advanced. Each plant listing includes:
Name: genus, species and common names, date of discovery, and range. Description: detailed and concise in the scientific style. Key Recognition Features. Ecology and Geography. Comment: cultivation needs plus notes about unusual hybrids or developments in the genus.
As a pair, the two volumes are an all-inclusive source of information and photographs of more than 2,000 genera of temperate plants. Thorough introductory text encompasses numerous themes in botany, from the history of plant development to current DNA studies that are revolutionizing plant classification. Each volume includes a detailed index and bibliography.
The Botanical Garden I and II are exciting additions to a gardening bookshelf. They are visually rich and highly accurate references that will remain interesting, useful and current for many years. Offering a discerning insight into the relationship between garden plants and their natural environments and accuracy that is unequalled outside scientific circles, this duo are truly the modern heirs to a long history of botanical references. There are simply no other works of this kind available today.
About Volume I, Trees and Shrubs
Featuring 510 genera of temperate woody garden plants with full details of how they are related, their origins and uses, Volume I covers trees, shrubs and climbers. From plants dating to prehistory -- tree ferns, gingkoes and some conifers - to those more recently evolved, this volume includes early- flowering plants (magnolia and its family), catkin-bearing trees, fruit and nut trees, maples, the cordyline, palm and bamboo species, and many more advanced trees and shrubs.
Title:
The Botanical Garden: Volume I: Trees and Shrubs
Product dimensions:
492 pages, 11.25 X 9 X 1.5 in
Shipping dimensions:
492 pages, 11.25 X 9 X 1.5 in
Published:
September 7, 2002
Appropriate for ages:
All ages