The Forest City Killer: A Serial Murderer, A Cold-case Sleuth, And A Search For Justice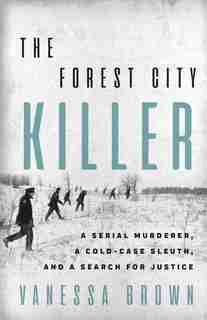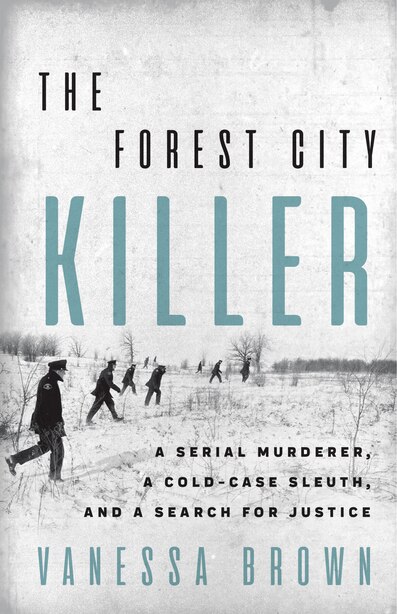 Find In Store
To check store inventory,
Prices and offers may vary in store
Recently featured in:
The New York Times
Bustle
Quill & Quire
Booklist
Publishers Weekly
CBC
Toronto Star
A My Favorite Murder recommended read
"A must for true crime fans." – Booklist
"A truly impressive account of this dark chapter in [Ontario's] history . . . Not just a sharp work of investigative journalism, The Forest City Killer is a poignant portrait of children and young people whose lives were cut short in horrific circumstances and a clarion call for long overdue justice. It is destined to become a classic of Canadian true crime." — Quill & Quire, starred review
Dig deep into the unsolved murder of Jackie English and join the hunt for a serial killer
Fifty years ago, a serial killer prowled the quiet city of London, Ontario, marking it as his hunting grounds. As young women and boys were abducted, raped, and murdered, residents of the area held their loved ones closer and closer, terrified of the monster — or monsters — stalking the streets. Homicide detective Dennis Alsop began hunting the killer in the 1960s, and he didn't stop searching until his death 40 years later. For decades, detectives, actual and armchair, and the victims' families and friends continued to ask questions: Who was the Forest City Killer? Was there more than one person, or did a depraved individual commit all of these crimes on his own?
Combing through the files Detective Alsop left behind, researcher Vanessa Brown reopens the cases, revealing previously unpublished witness statements, details of evidence, and astonishing revelations. And through her investigation, Vanessa posits the unthinkable: is it possible that the Forest City Killer is still alive and, like the notorious Golden State Killer, a simple DNA test could bring him to justice?
Title:
The Forest City Killer: A Serial Murderer, A Cold-case Sleuth, And A Search For Justice
Product dimensions:
360 pages, 8.5 X 5.5 X 0.81 in
Shipping dimensions:
360 pages, 8.5 X 5.5 X 0.81 in
Published:
October 4, 2019