The Science And Technology Of Growing Young: An Insider's Guide To The Breakthroughs That Will Dramatically Extend Our Lifespan . . . And What Y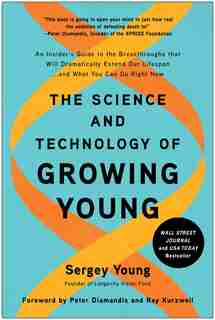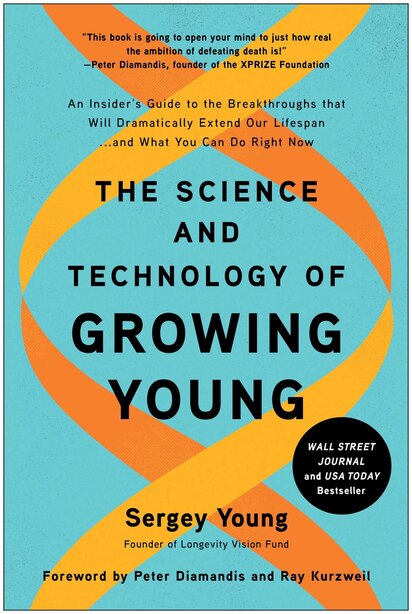 Buy In Store
Prices and offers may vary in store
Soon, we can start thinking of aging as a curable condition instead of an inevitable process.
The prospect of living to 200 years old isn't science fiction anymore. A leader in the emerging field of longevity offers his perspective on what cutting-edge breakthroughs are on the horizon, as well as the practical steps we can take now to live healthily to 100 and beyond.
We all want to live long, healthy, and happy lives, but most of us don't have the time or money to sort through the latest scientific findings to determine what tools are worth our effort. Splashy headlines about stem-cell therapies and "young blood" transfusions make advances in anti-aging seem unattainable to all but the Silicon Valley billionaires among us, but in fact, we have more longevity resources at our disposal than we realize.
In The Science and Technology of Growing Young, industry insider Sergey Young demystifies the longevity landscape, cutting through the hype and showing readers what they can do now to live better for longer, and offering a look into the exciting possibilities that await us. By viewing aging as a condition that can be cured, we can dramatically revolutionize the field of longevity and make it accessible for everyone.
Join Sergey Young as he gathers insights from world-leading health entrepreneurs, scientists, doctors, and inventors, providing a comprehensive look into the future of longevity in three horizons:
Horizon 1: 100 looks at what we already know and can easily implement to live to 100, distilling the science behind diet, exercise, sleep, mental health, and our environments into attainable habits and lifestyle hacks that anyone can adopt to vastly improve their lives and workplaces.
Horizon 2: 150 identifies the technological developments that will allow us to live to 150—some of which are already in use—from AI-based diagnostics to gene editing and organ regeneration, as well as their potential risks.
Horizon 3: 200 offers a tour of the future of age reversal, and the exciting technologies that will allow us to live healthily to 200, from Internet of Bodies to digital avatars to AI-brain integration, as well as the ethical questions they raise.
Combining practical advice with an incredible overview of the brave new world to come, The Science and Technology of Growing Young redefines what it means to be human and to grow young.
Title:
The Science And Technology Of Growing Young: An Insider's Guide To The Breakthroughs That Will Dram...
Format:
Hardcover
Product dimensions:
9 X 6 X 0.98 in
Shipping dimensions:
9 X 6 X 0.98 in
Published:
10 août 2021
Publisher:
BenBella Books, Inc.
Language:
English
The following ISBNs are associated with this title:
ISBN - 10:1950665879
ISBN - 13:9781950665877
Look for similar items by category: