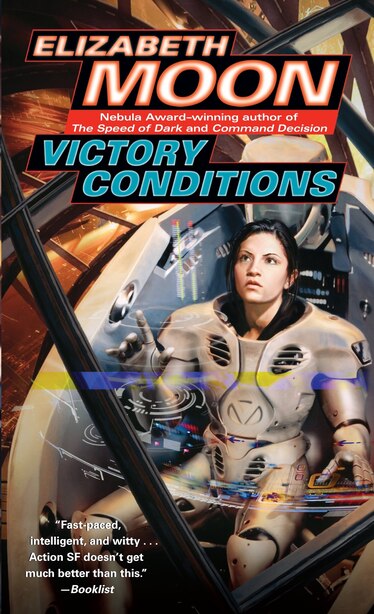 Find In Store
Prices and offers may vary in store
Elizabeth Moon's thrilling Vatta's War series, featuring the no-holds-barred space-faring heroine Kylara Vatta, has secured her reputation as a master of first-rate military science fiction. Now Commander Vatta is back–locked and loaded and ready to win the fight against the marauding forces of ruthless space pirate Gammis Turek.

For Ky, it's not just about liberating the star systems subjugated by Turek and defending the rest of the galaxy's freedom. There's also a score to be settled and payback to be meted out for the obliteration of the Vatta Transport dynasty . . . and the slaughter of Ky's family. But the enemy have their own escalation efforts under way–including the placement of covert agents among the allies with whom Ky and the surviving Vattas are collaborating in the war effort. And when a spy ring linked to a wealthy businessman is exposed, a cracked pirate code reveals a galaxywide conspiracy fueling the proliferation of Turek's warship fleet.
Matching the invaders' swelling firepower will mean marshaling an armada of battle-ready ships for Ky to lead into combat. But a violent skirmish leaves Ky reeling–and presumed dead by her enemies. Now, as Turek readies an all-out attack on the Nexus system–a key conquest that could seal the rest of the galaxy's doom–Ky must rally to the challenge, draw upon every last reserve of her strategic skills, and reach deep if she is to tear from the ashes of tragedy her most decisive victory.
Product dimensions:
416 pages, 6.7 X 4.2 X 0.91 in
Shipping dimensions:
416 pages, 6.7 X 4.2 X 0.91 in
Published:
January 27, 2009
Publisher:
Random House Worlds
Appropriate for ages:
All ages