Writing with Grace: A Journey beyond Down Syndrome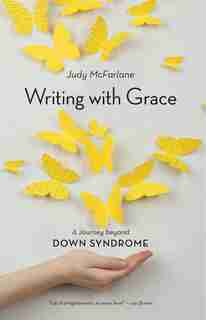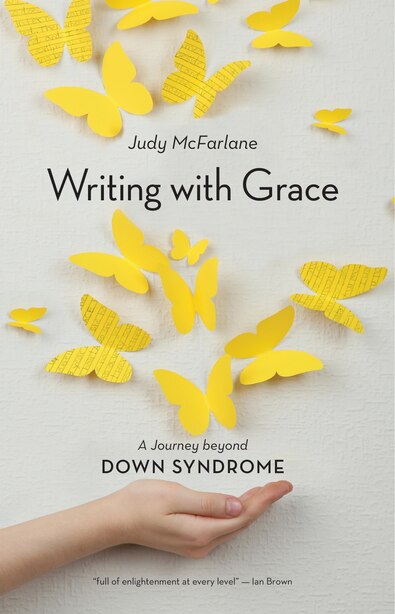 Find In Store
Prices and offers may vary in store
"I don't know how to describe me as a real person." -- From "My Real Truth," a poem by Grace Chen
"Put her away and forget about her." This was the blunt advice Grace Chen's grandfather gave Grace's parents when she was born with Down Syndrome.
Twenty-four years later, Grace writes, "I always dream to be a famous writer." When Judy McFarlane is asked if she will help Grace, she realizes she holds deep, unacknowledged fears -- that Grace will be a dull-eyed young woman who can't read, let alone write, that she might become agitated, even lash out. But the idea that Grace wants to be a writer, a dream McFarlane gave up when she was young, captures McFarlane. She helps Grace write her book and travels with Grace when she gives a copy of it to her grandfather.
Writing with Grace is the inspiring and informative story of the journey Grace and Judy have taken together. It relates the often dark history of Down Syndrome, something the Canadian Down Syndrome Society maintains is "not a birth defect or illness" but "a naturally occurring chromosomal arrangement that has always been part of the human condition." It also tells a universal story of moving from a deep fear of the 'other,' to seeing the world through the eyes of the 'other,' to Judy truly understanding when Grace says, "my real truth is too scary. I like to hide my real truth."
With honest introspection and keen insight, McFarlane delves into what it takes to face one's own prejudice, what it means to live a full life and believe you are worthy. From a young woman who is marginalized by society, McFarlane learns how much courage it takes to follow a dream when everyone tells you it's impossible.
Title:
Writing with Grace: A Journey beyond Down Syndrome
Product dimensions:
256 pages, 8 X 6 X 1 in
Shipping dimensions:
256 pages, 8 X 6 X 1 in
Publisher:
Douglas And McIntyre (2013) Ltd.
Appropriate for ages:
All ages